It's no secret that the real estate market is shifting – both for investors and traditional buyers. We're not economists, nor do we have a crystal ball, but let's take a look at what best practices make sense at the midpoint of 2022 given current trends and historical data.
Economic Indicators of the Shifting Market
Interest Rates Increases for Buyers
In July 2022, the Federal Reserve enacted its second consecutive interest rate hike of 75 basis points in an effort to curb runaway inflation. The first hike took place in March, marking the first increase since 2018 according to The Balance. While the rate hike is a concern for many buyers, we have seen a decline in the average 30-year mortgage rate from June to July of this year.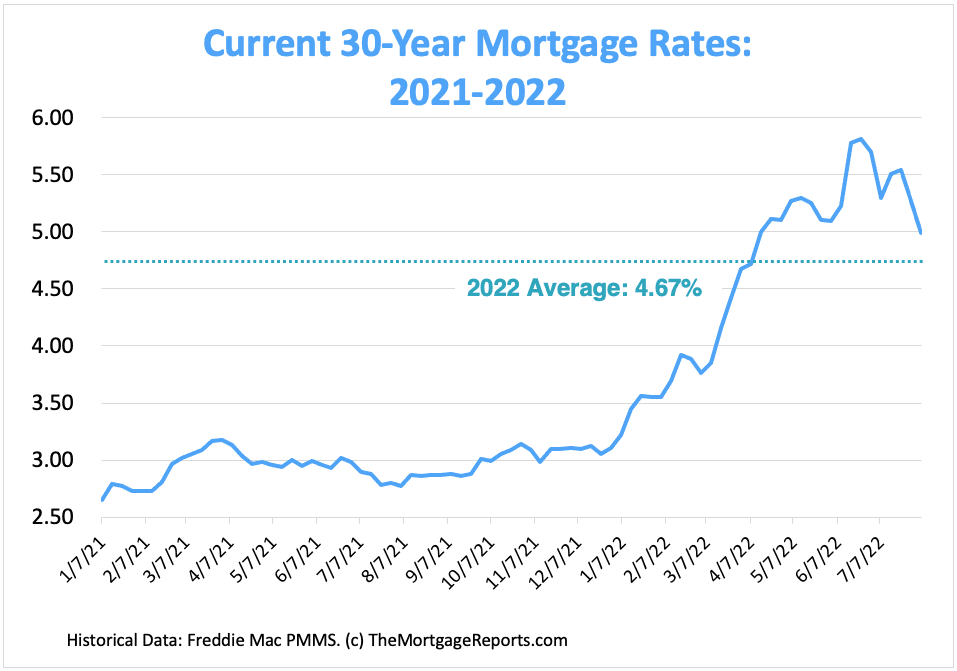 For real estate investors, this is an important factor to keep in mind when making buying decisions and determining your exit strategies.
Active Listings are Up, but so are Price Reductions
According to Realtor.com, active listings nationwide in July were up by 30.7% year-over-year and newly listed homes were down 2.8% year-over-year, showing the large supply of unsold homes has curbed some seller motivation. With prices still hovering at historic highs and mortgage rates nearly double what buyers had available in 2021, all of this inventory appears to be lacking the fast turnarounds and high offers of years past. Realtor.com also shows that the price-reduced share of active listings is up 9.7% year-over-year, indicating that buyer appetite is cooling due to financing costs.
Key Takeaways for Investors
Fewer Buyers Usually Means More Renters. The days of almost guaranteed bidding wars and single-digit days on market seem to be subsiding. With mortgage rates roughly twice what they were a year ago, buyers need to be much more conservative on their home purchases and many potential buyers may have lost their motivation since their mortgage rate might double if they make a new purchase. But even if the buyer pool is shrinking, this presents an opportunity in the rental market. The need for housing isn't going anywhere, so rental properties may be a good way for investors to hedge against the volatility in the fix and flip/new construction market.
Right-Size Your Fix & Flips. With higher mortgage costs, investors need to be careful with higher-end fix & flip properties. It's important to consider how many buyers given current market conditions can afford a $1+ Million home. If you are flipping houses, now is a good time to check the FHA loan limits (this differs county by county). Staying within the average buyer's affordability range is your best bet right now – in most cases.
Competiton Won't Disappear. Despite some percentage of investors sidelining themselves during market shifts, the smart and prepared investors will be making lots of moves right now. While investors should be conservative on their deal analysis and really dig into their numbers before jumping on a deal – speed will still be key. Investors should expect similar levels of competition for quality properties, so make sure that you have everything in place to move quickly on a deal that meets all of your criteria. Part of that equation is having your financing lined up, so if you need fast funding in today's market, speak to one of our Loan Officers today.